The 2019 Railforum seminar focused on container transports between North Europe and Asia. The new connection, Railgate Finland, was opened in November 2017.
The seminar attended participants from over 10 countries and speakers from Sweden, Norway, Iceland, Kazakhstan, China and Belarus. They represented both business and public administration. Also three embassies were represented, from the cooperation area.
The seminar was held at the City Hall of the City of Kouvola.
Articles from the event:
Wanted: Fresh Innovation!
Climate Impact of Transportation
Smart Corridors Emerging
Have a look at the pictures of the event.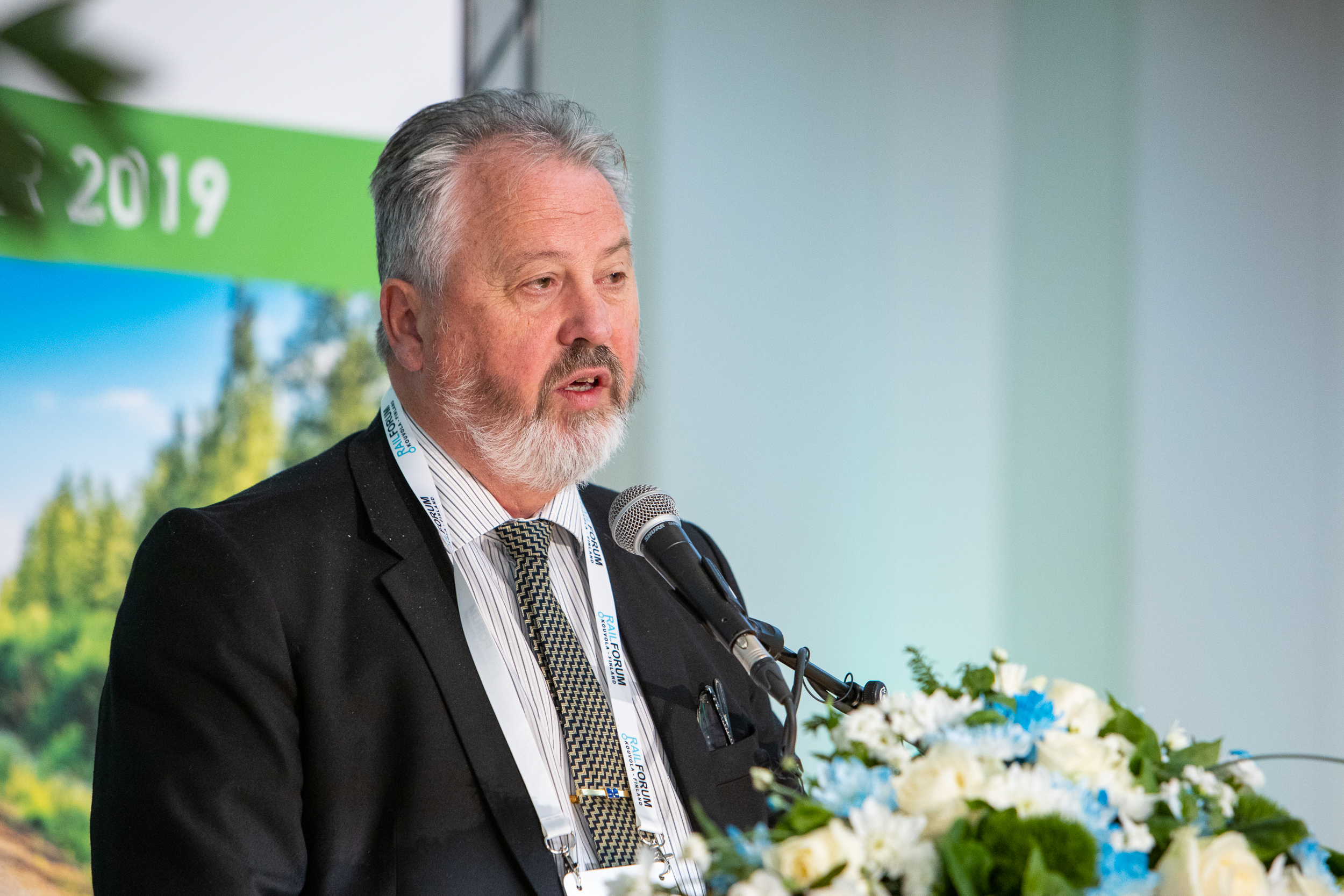 Rune J Arnøy, Port Director, Port of Narvik, Norway.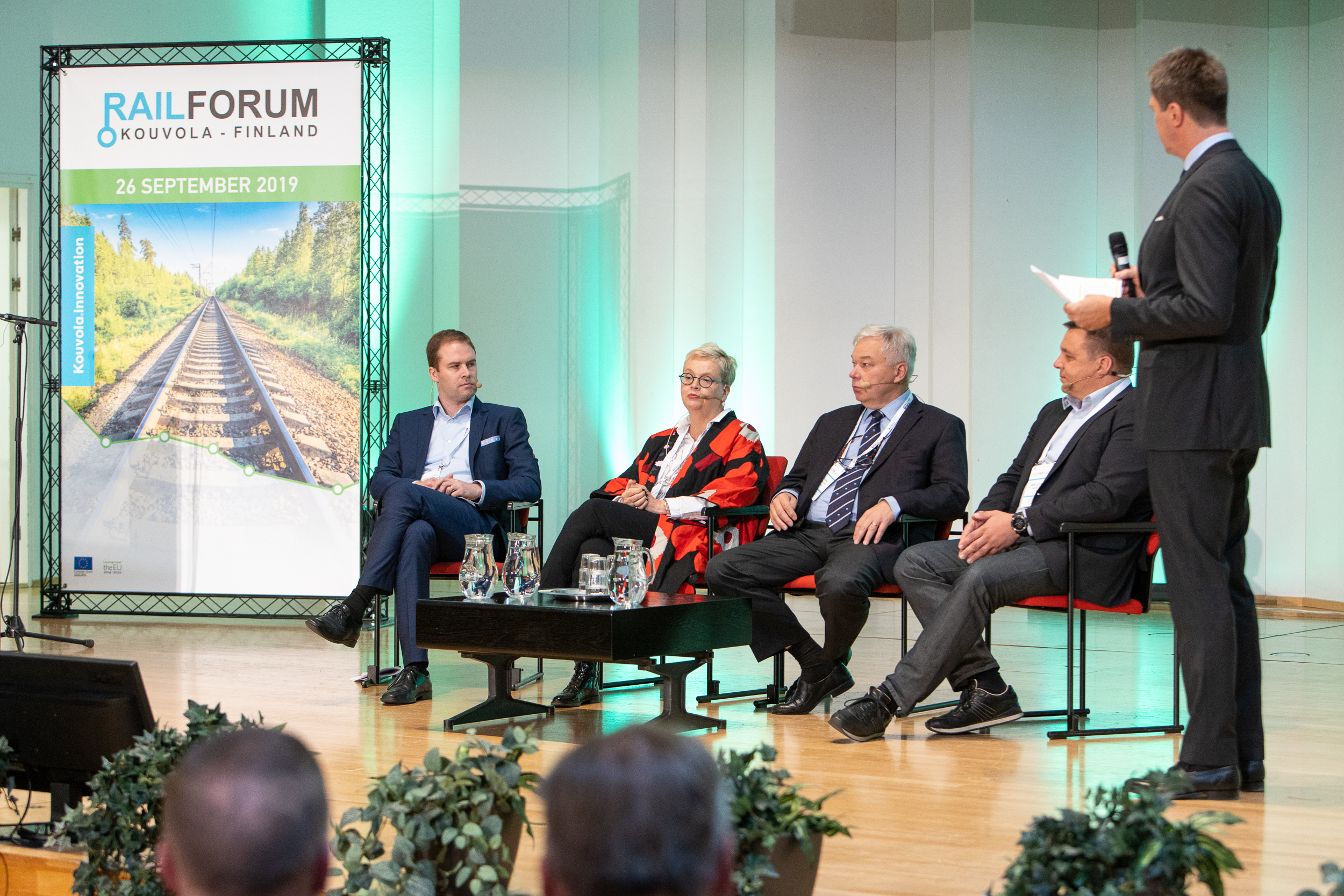 Panel discussion about climate impact of transportation. From left: Tero Kosonen, Vice President of Sales and Marketing, VR-Group Ltd, VR Transpoint; Arja Suominen, Senior Vice President for Communications and Corporate Responsibility, Finnair; Staffan Herlin, Marketing Director, Finnlines and Jarkko Rantala, Unit Manager, WSP Finland Oy with host Peter Nyman.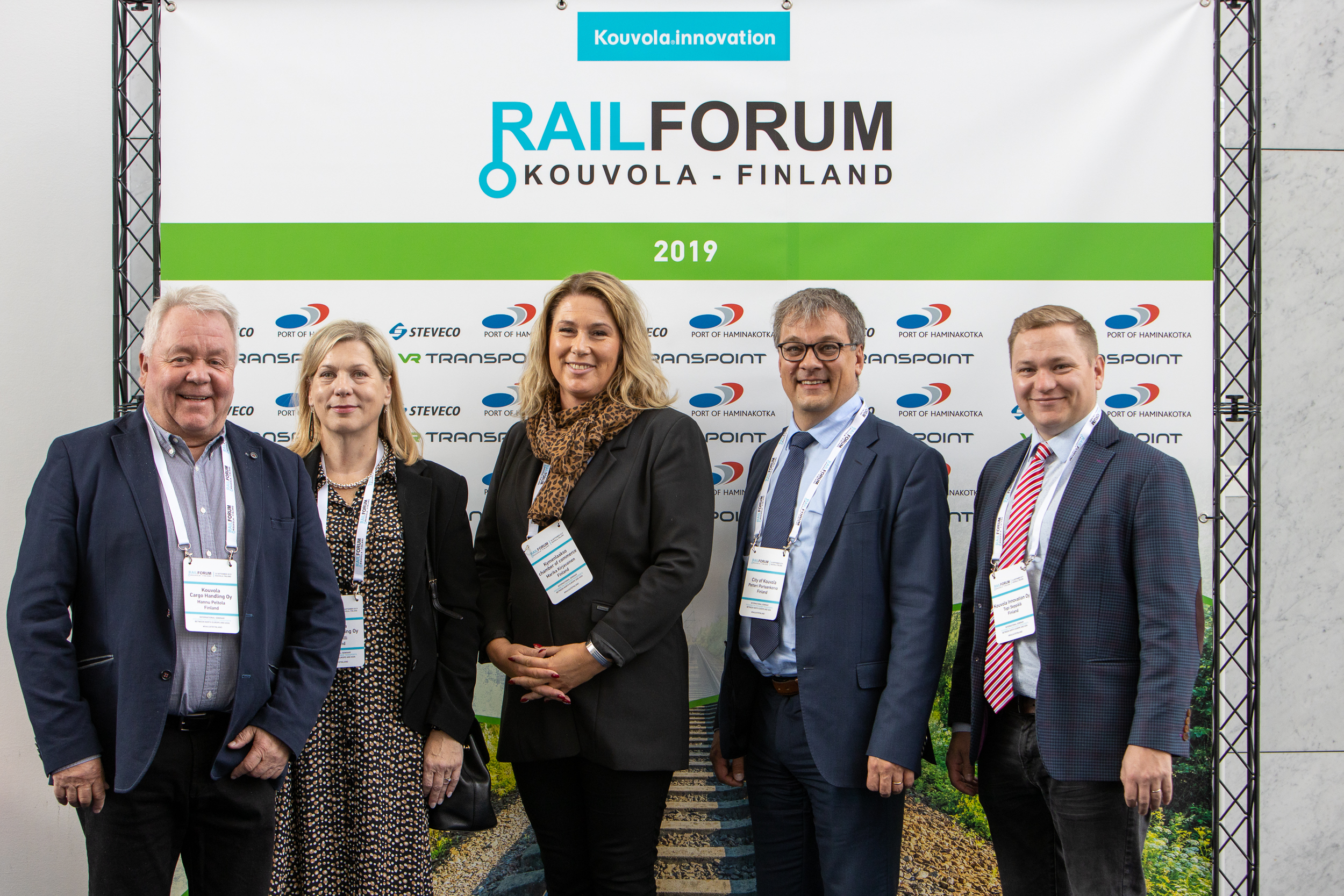 From left: Hannu Peltola and Ritva Pilli from Kouvola Cargo Handling. In the middle Marika Kirjavainen from Kymenlaakso Chamber of commerce. Development Director of the City of Kouvola Petteri Portaankorva (2nd from right) and Topi Seppälä, the Vice Chairman of the Town Council.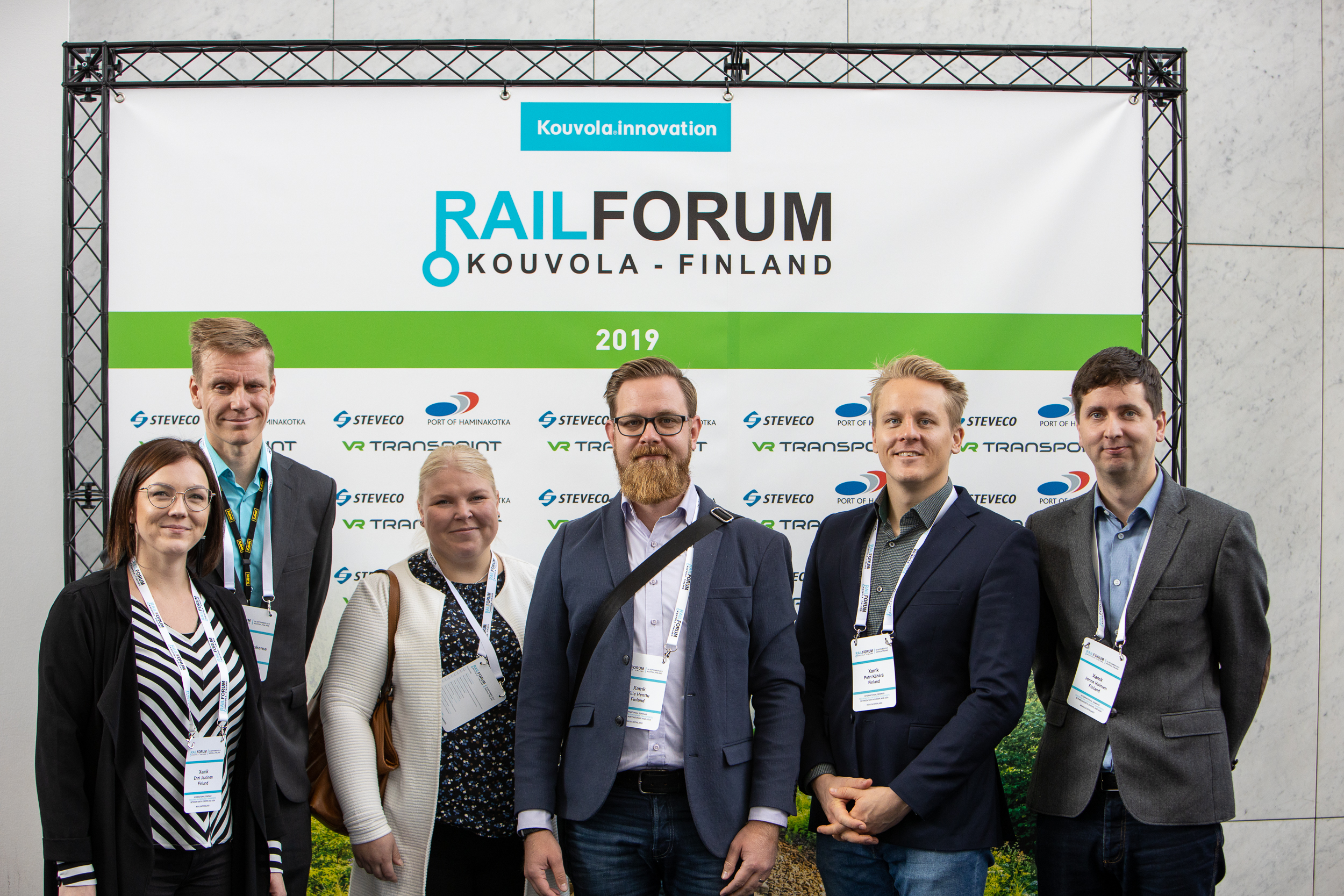 From left: Enni Jaatinen, Hannu-Pekka Pukema, Tiina Poikolainen, Ville Henttu, Petri Kähärä ja Jonne Holmèn from XAMK Kouvola.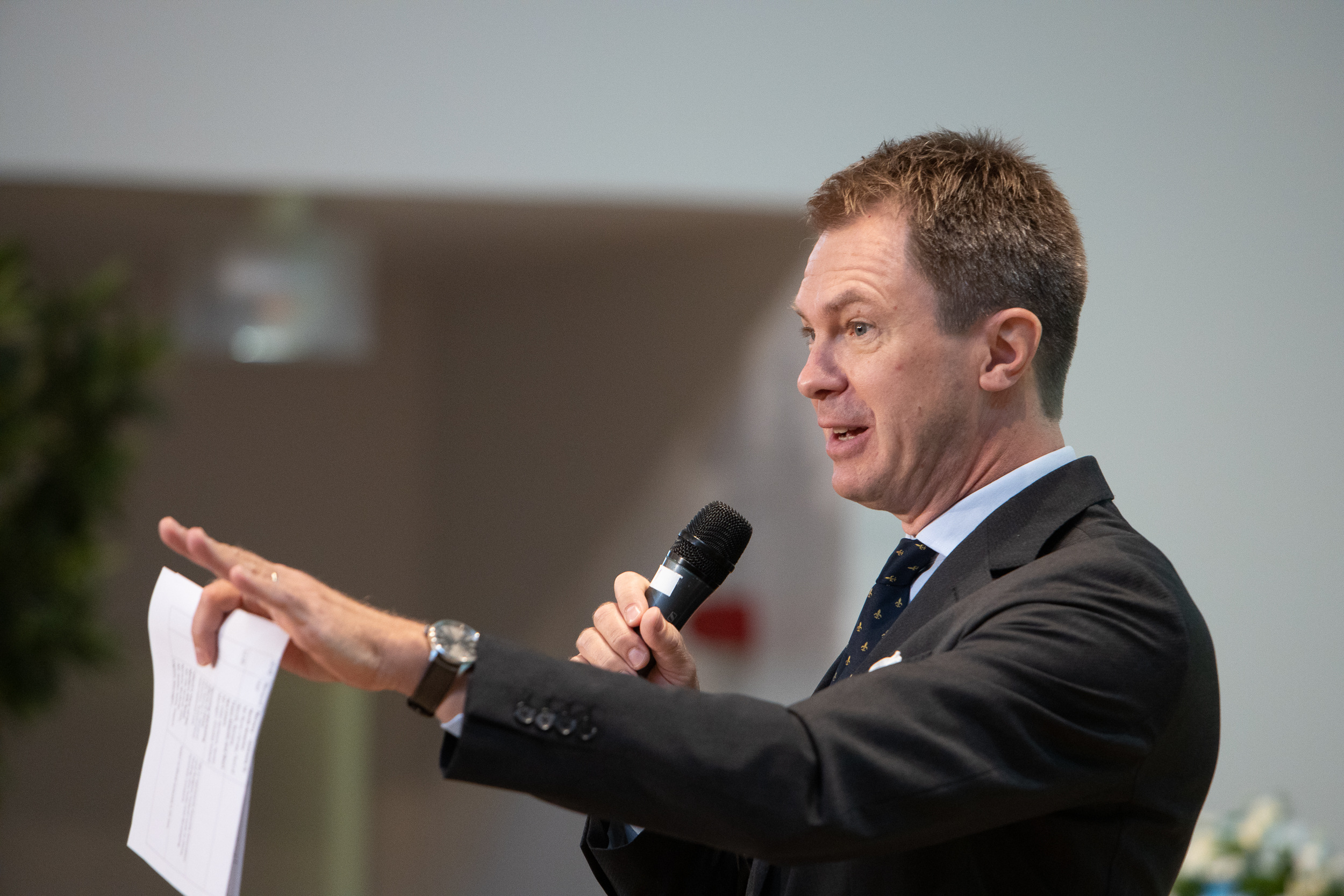 Host of the event Peter Nyman.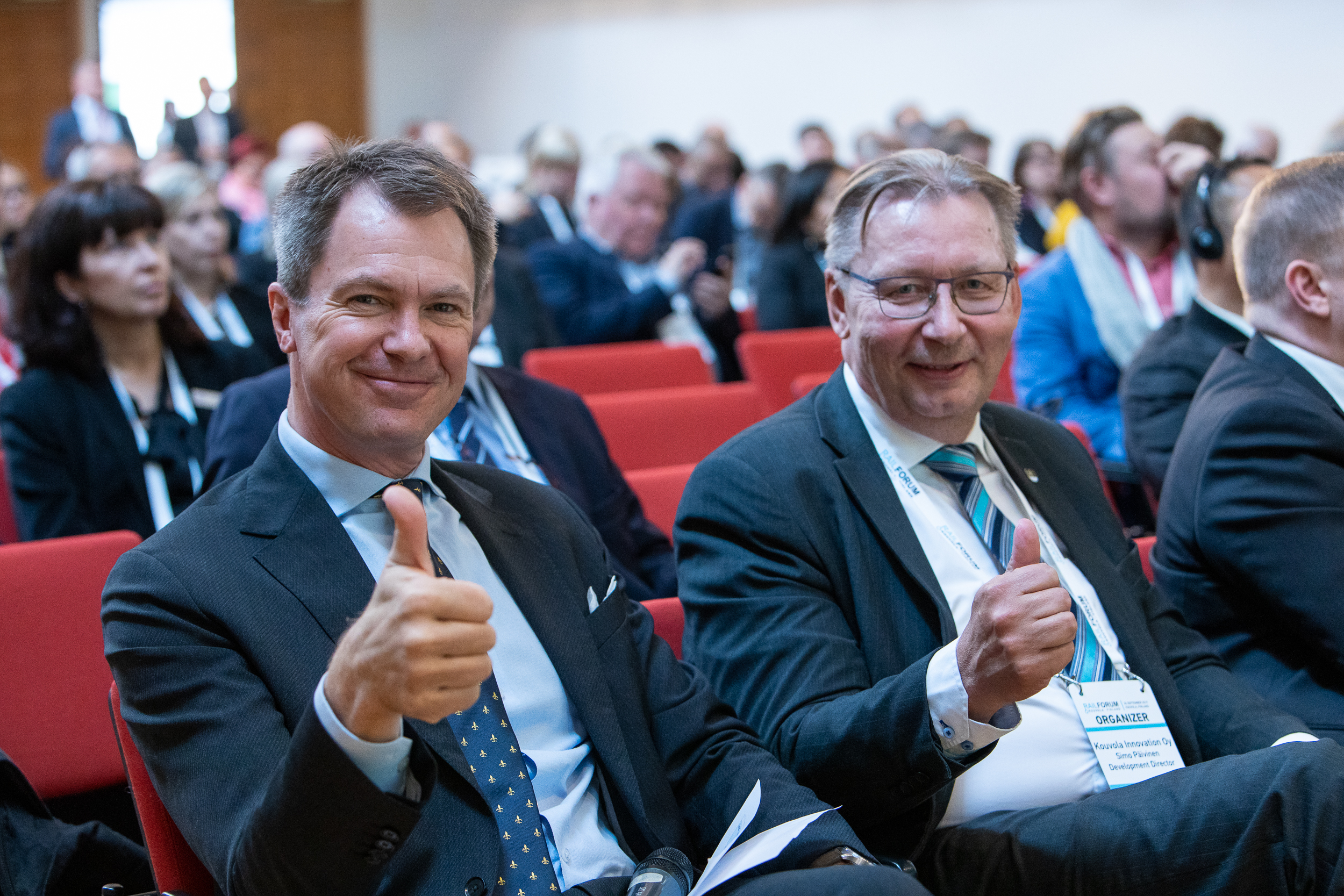 Host Peter Nyman and Simo Päivinen, Development Director of logistics, Kouvola Innovation Oy (right).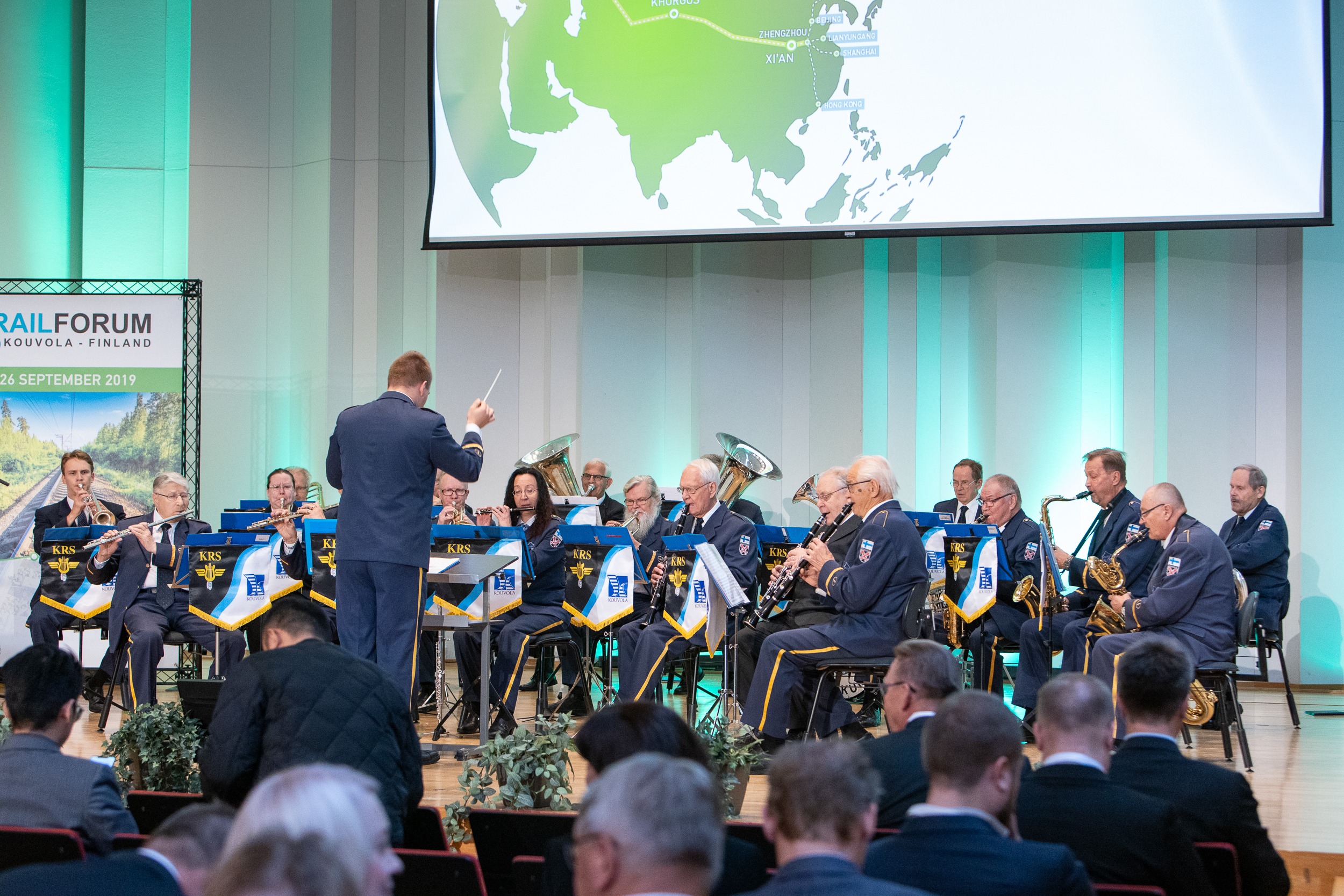 Railwaymen´s Brass Band entertained.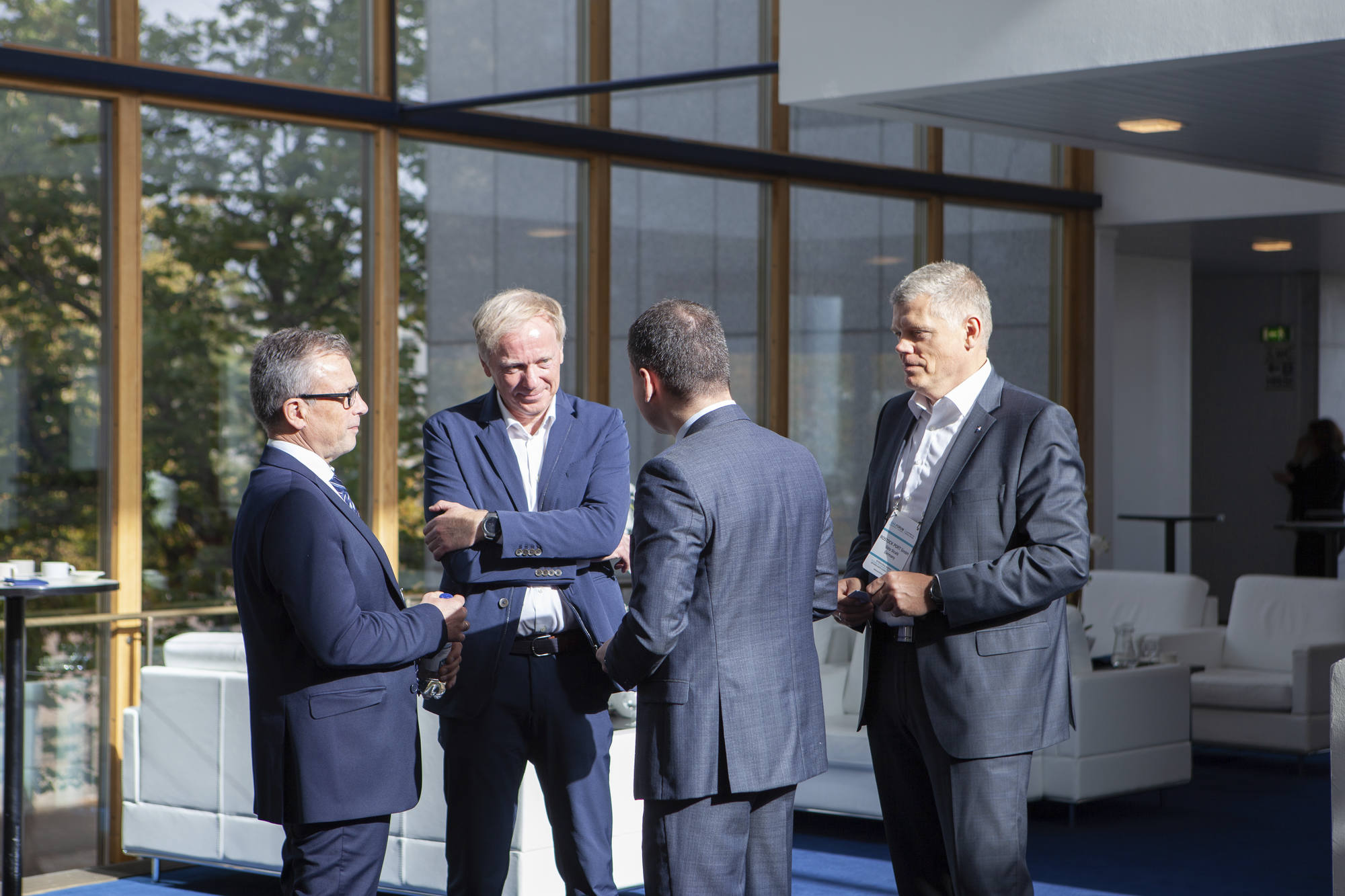 Networking.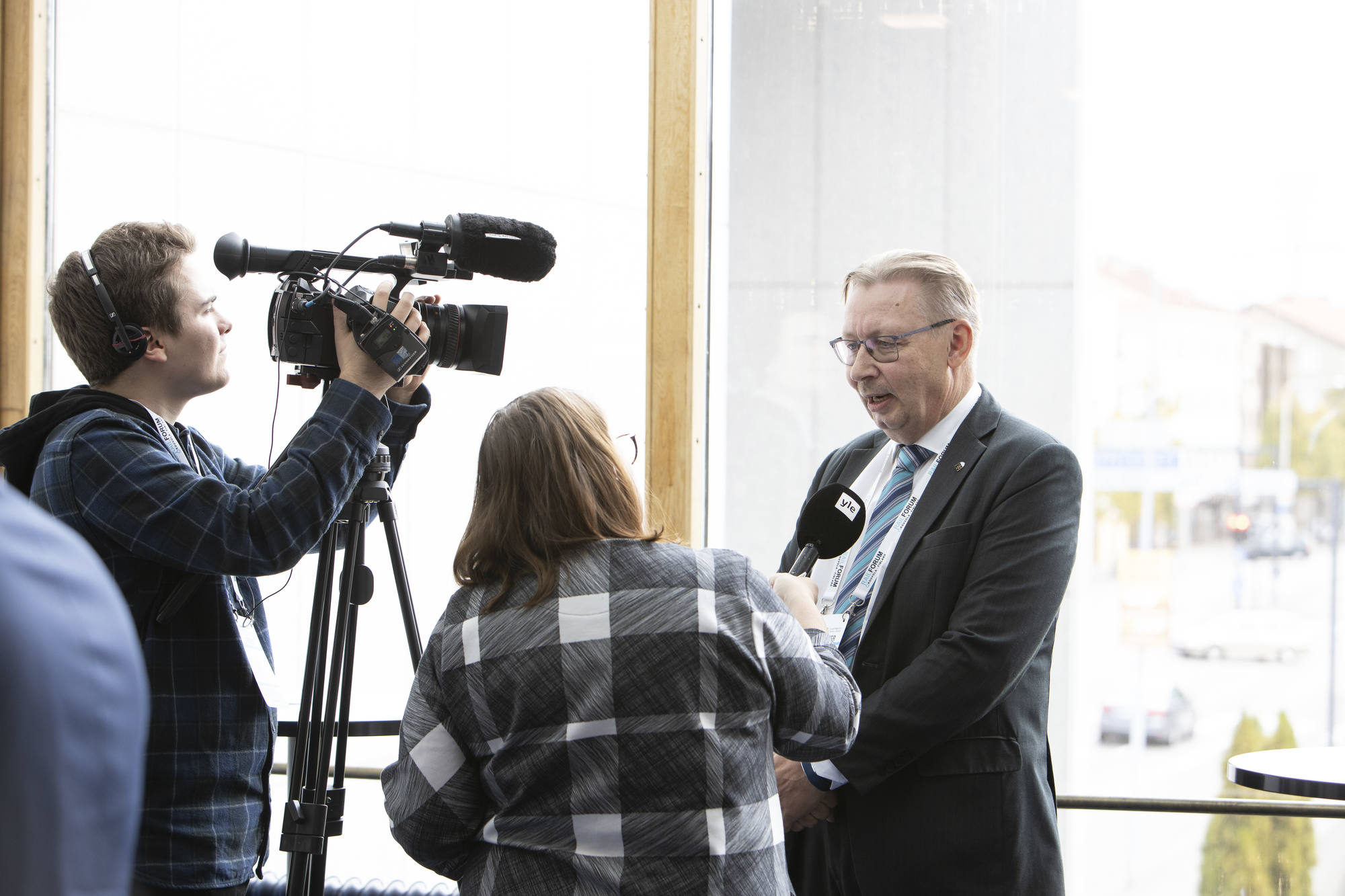 Media interviewing Simo Päivinen.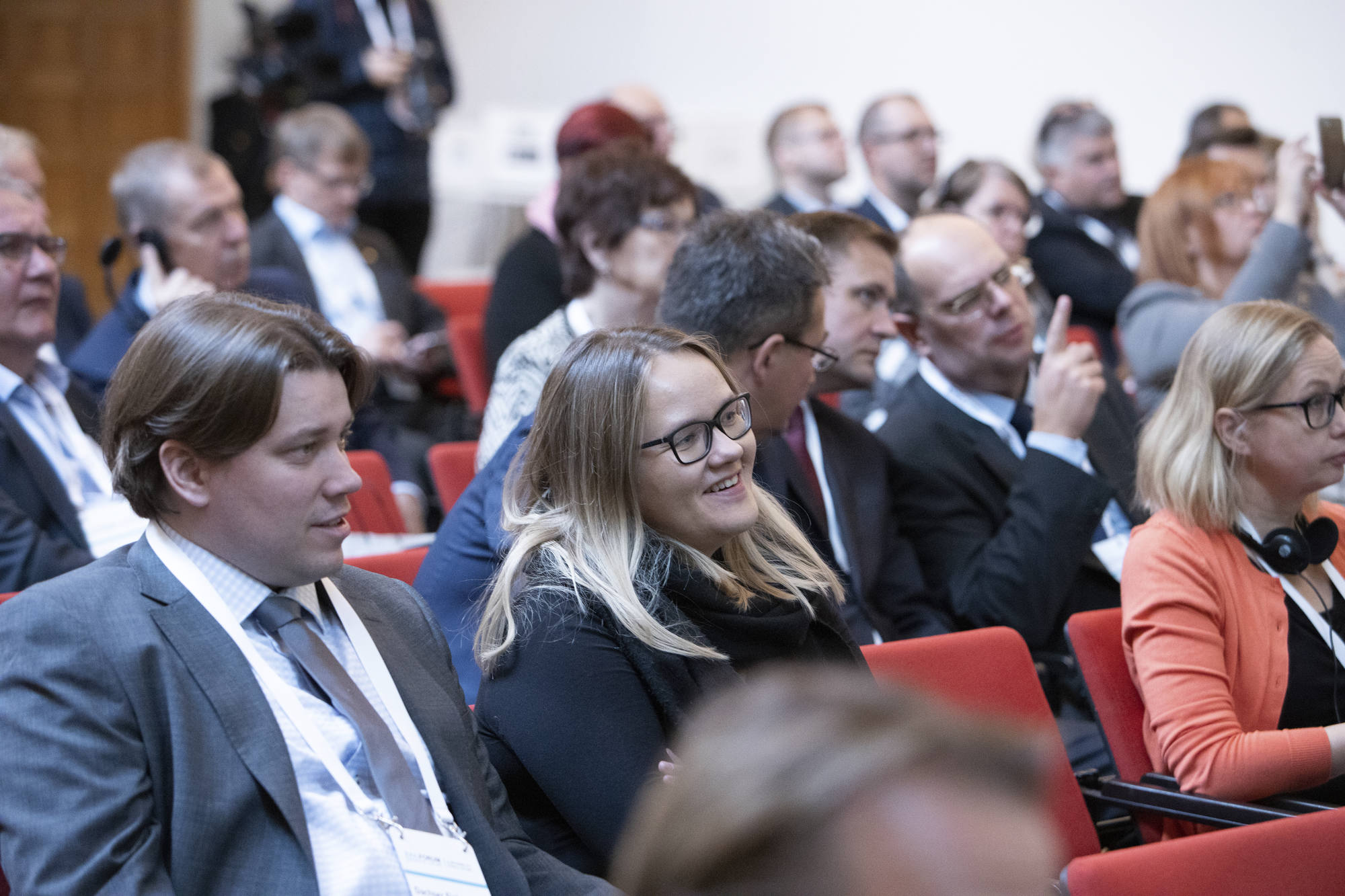 Audience.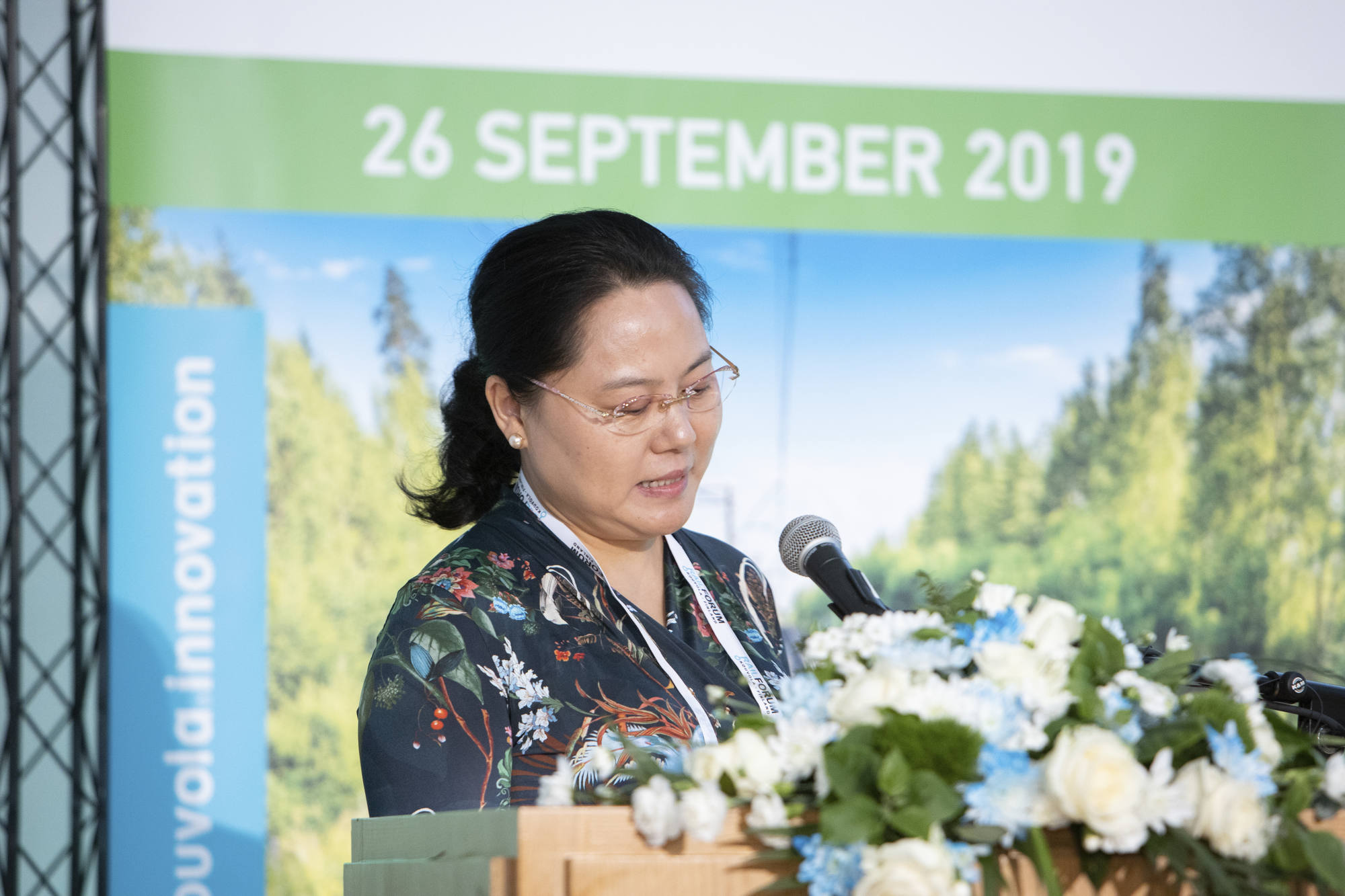 Nancy Li, General Director, Scand-China Internationl Link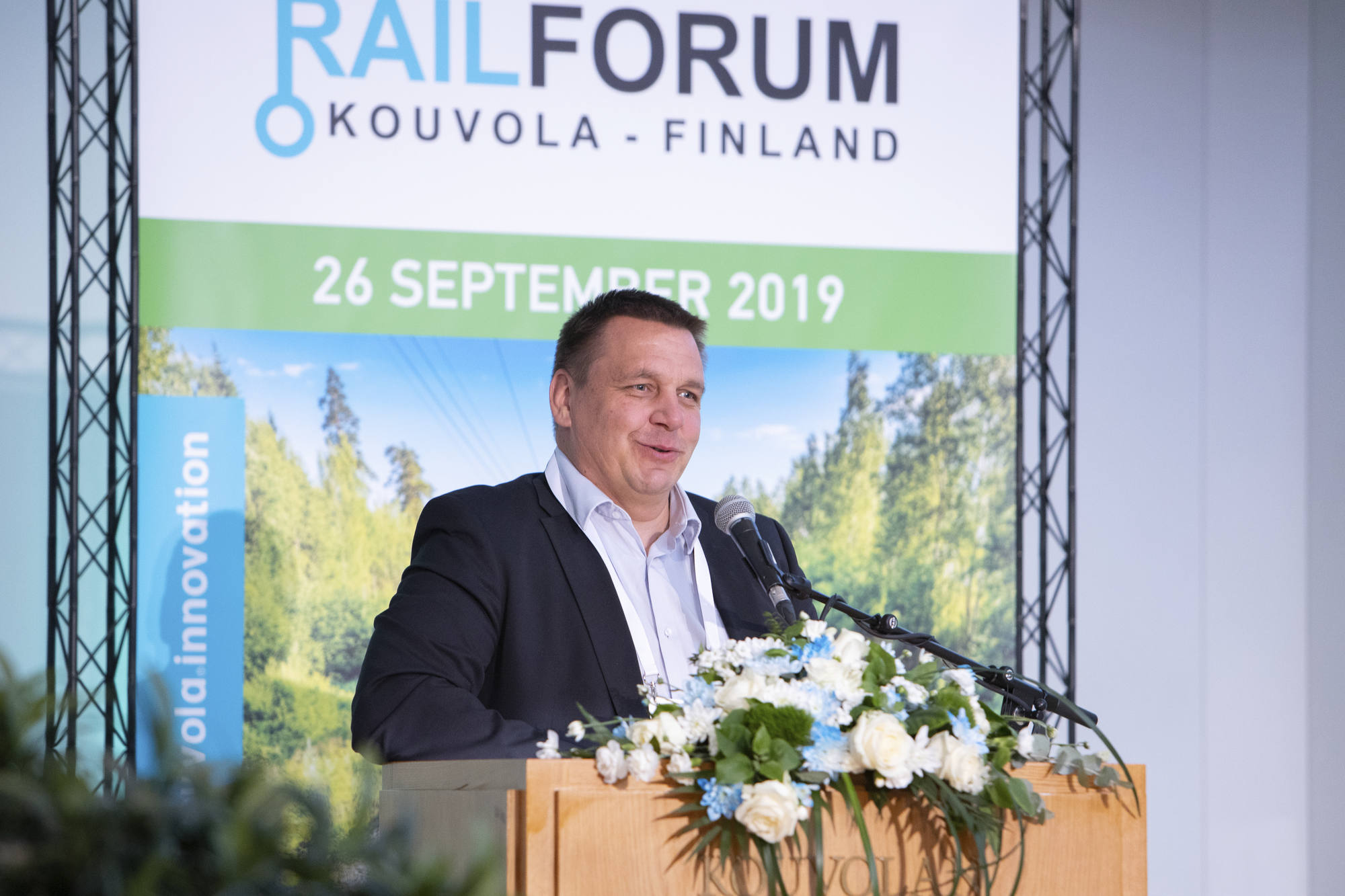 Jarkko Rantala, Unit Manager, WSP Finland Oy.
Anu Kujansuu, Marketing Director, Kouvola Cargo Handling Oy.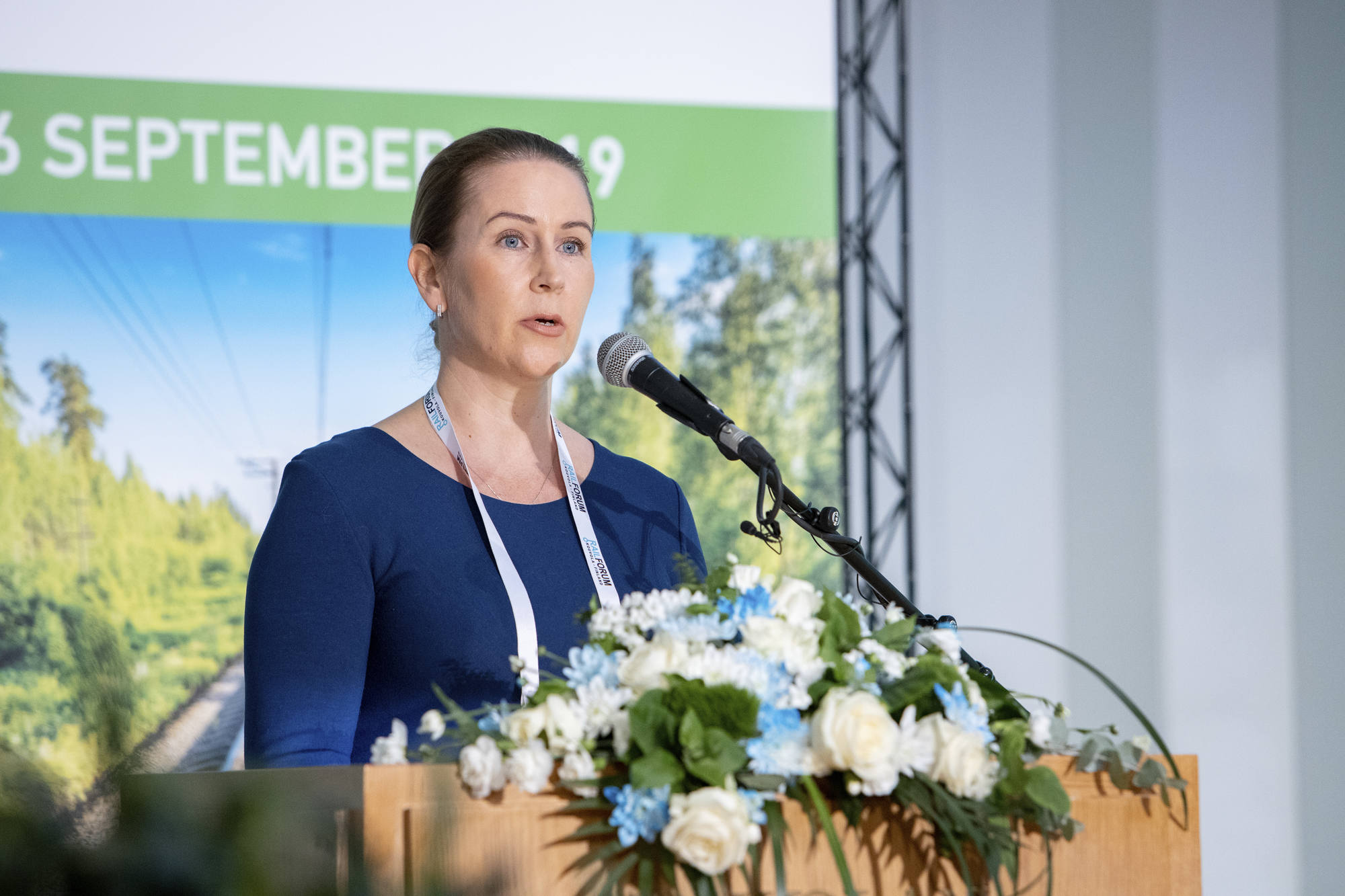 Marita Toikka, Mayor, City of Kouvola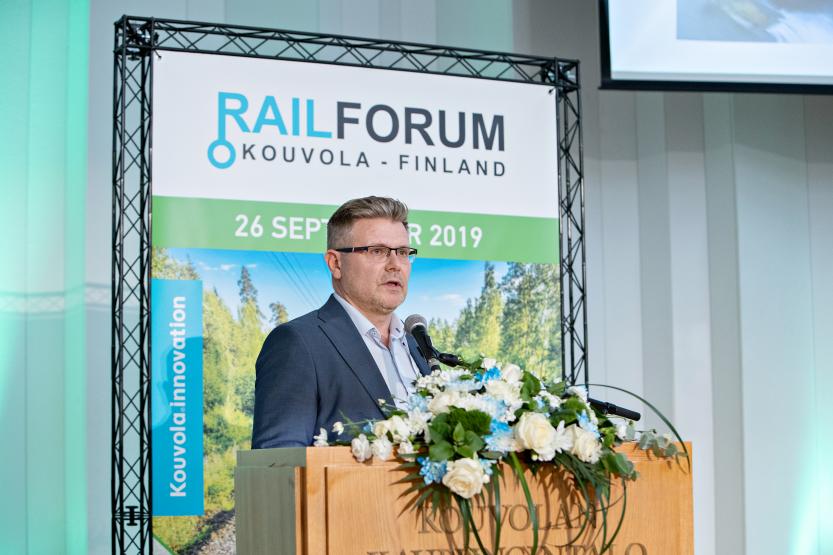 Juha Kenraali, Director General of Data, Traficom