The 2019 Seminar was accomplished in Cooperation with:
VR Transpoint
VR Transpoint, Finnish Railways, is a professional partner in Finnish-Russian rail transport for large-scale industry. Our expertise makes cross-border deliveries more efficient.
Company provides customers with diverse rail and road logistics export, import and transit transports with related additional services.
VR Transpoint is the only operator that takes care of the entire logistics chain from the customer to the destination in the traffic between Finland, Russia and the other CIS countries – even all the way to China.
Port of HaminaKotka
The port of HaminaKotka is a versatile Finnish seaport serving the trade and industry functions. Our location on the border between the European Union and Russia provides a unique route all the way to Central Asia and China. Regular liner services to seaports in Continental Europe, identical track gauge with Russia and CIS countries, well-functioning road transport connections, the E18 motorway, complete infrastructure and a comprehensive range of logistics services have turned the Port of HaminaKotka into a significant logistics hub.
Steveco Oy
Steveco Oy is the turnkey logistics solution provider and the leading port operator in Finland. The terminals are located in Kouvola, Kotka and Helsinki. Steveco's subsidiary Oy Saimaa Terminals Ab operates in the port of Hamina and lake Saimaa area.The terminals are ideally located along the railway network, with access to global market via seaports. Steveco Logistics specializes in international freight forwarding (rail / road / ocean) and customs documentation.
The Port of Narvik, Norway
The port of Narvik is incorporated in EU's TEN-T CORE NETWORK. On-dock rail connects with the international railway network through Sweden for transport south and to the European continent, as well as through Finland for markets in Russia and China. Narvik is the largest port in the Barents Region and an important maritime town in terms of tonnage. A member of the Railgate route, as Haparanda Norway.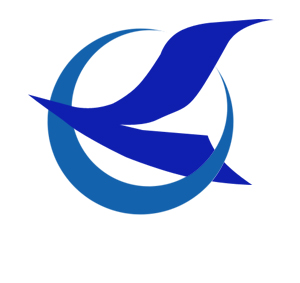 Scand-China International Link
Scand-China International Link, Finland & China Specialist advisor and cooperation partner in developing the Kouvola – China container train connection. They run the Railgate Finland representative office in Xi'an.
Xi'an International Trade and Logistics (ITL) Park
Xi'an International Trade and Logistics (ITL) Park is an economic pilot zone established by Xi'an and Shaanxi province to build a new highland for inland reform and opening-up. It is an important starting point and main platform for the province and city to implement the national Belt and Road Initiative (BRI).
Freight Village RU
Freight Village RU group of companies (FV RU) includes logistics, customs and real estate development businesses. The Group offers warehouse and industrial facilities for rent and owner-occupation, industrial land for sale and delivers rail container terminal and customs services to the market, as well as developing large-scale industrial and residential projects.